AC Cleaning and Disinfection
I

ndoor Air Quality Management
By Saniservice
Saniservice has been providing residential and commercial clients with the gold standard of AC Cleaning and Disinfection services for almost a decade. Through the years, we've tested, honed, refined and revised almost continuously to guarantee a level of professionalism unmatched in the market.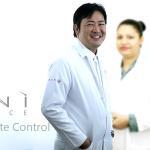 C

leaning and Disinfection
By SaniService
Intensive water tank cleaning and disinfection using the same 'safe and effective' bio-sanitizer from Saniservice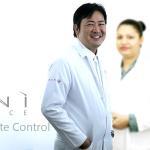 The first online store in the GCC that provides the highest quality hypoallergenic products

Your own hypoallergenic space

Cold Air Diffusion System
Scent Diffusers for your home or office by connecting a centralized
scent dispenser to your AC ducts. With more than a dozen scents,
you can now change your mood at a tap of a button from our mobile app.