P

est control, done differently.
About Us
Saniservice was established in 2009 to help improve the quality of life by providing a suitable living environment. Our decade-long experience in sanitation has made us the authority in hospital-grade disinfection designed and delivered largely to the residential sector.
We, Saniservice, brought to its fold the Pest Control services under its Surface Disinfection Division in order to fill the gap in terms of our customers requirement for a total home disinfection solution, as pest infestation mitigation is a pre-requisite of a proper and effective disinfection.
See Saniservice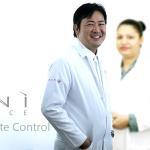 SaniEx is the pest control division of Saniservice. As a leading brand in sanitation and disinfection, we understand the importance of finding the source of the infestation in order to treat the problem effectively. Only through careful inspection and evaluation, we can design a pest-specific treatment plan to avoid the excessive use of chemicals and to prevent a recurrence. Every intervention is tailor-made according to the type of pests hiding in every nook and cranny of your home.
EXPERTISE IN FINDING THE SOURCE
Quality Customer Experience
Complete Diagnosis & Treatment 
At the onset of the infestation, call for a professional assessment immediately. Saniex possesses the utmost degree of competence in diagnosing the problem. Through meticulous inspection, our experts will provide you with a focused method of intervention that guarantees non-recurrence.
At Saniex, we provide a first-class quality service to all our customers. We focus on providing personalized service to ensure that all aspects are covered. We are limiting ourselves to 100 clients to receive the Swiss Concept of sanitation and extermination. We reserve the right to decline a contract if we believe that our mandate will not be possible.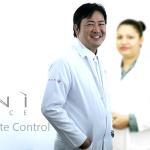 We guarantee a full year of peace of mind when we sign a contract with a client. We take full responsibility for the interior of your home and will monitor the treatment to ensure that the infestation does not recur. Upon initial inspection, where we create a prescribed treatment plan, we will give you a comprehensive view of our plan of action for the full year, including when the next visit will be. As guarantee, we will perform additional interventions if needed should the infestation persist, at no supplementary cost.
We provide a complete pest profile analysis and home care recommendations in accordance with International Integrated Pest Management Standards. Give us a call for a free inspection.